Are Palms Trees?
By Eddie Chew | October 7, 2020 I 10:44 am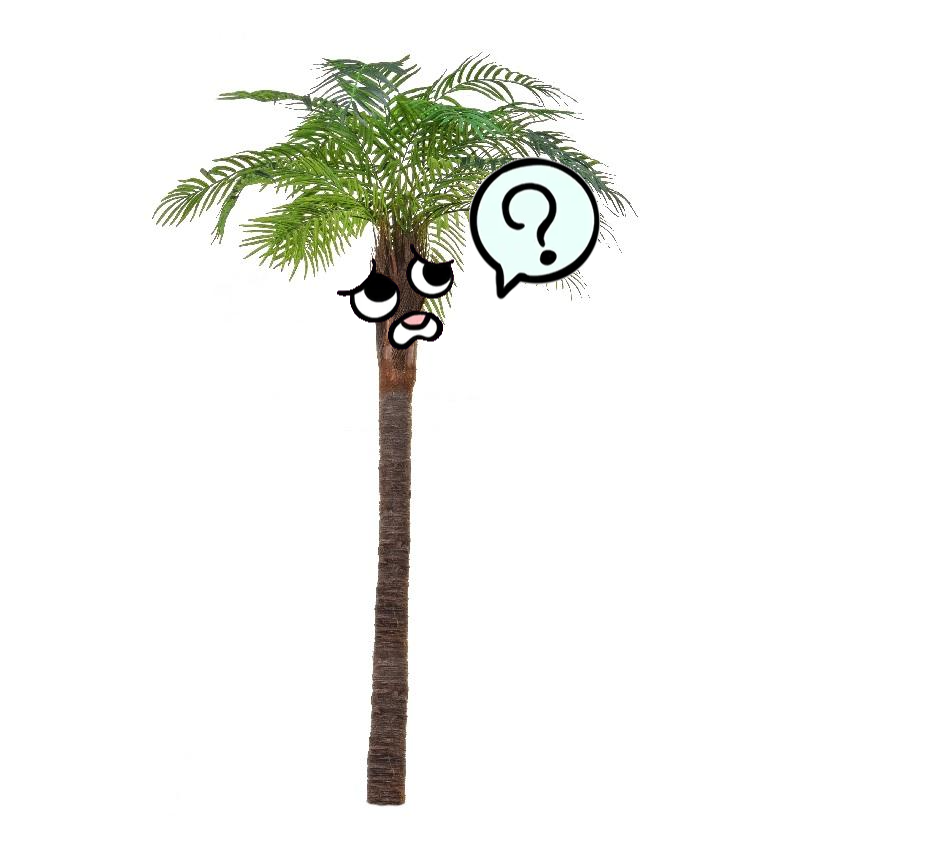 If you tried searching that question on the internet, the most common answer would be, "Well it depends on the definition of a tree…"
Oh that's easy. I'll just search, "definition of a tree" and…Oh dear, what are these long strings of gibberish?
Source: Google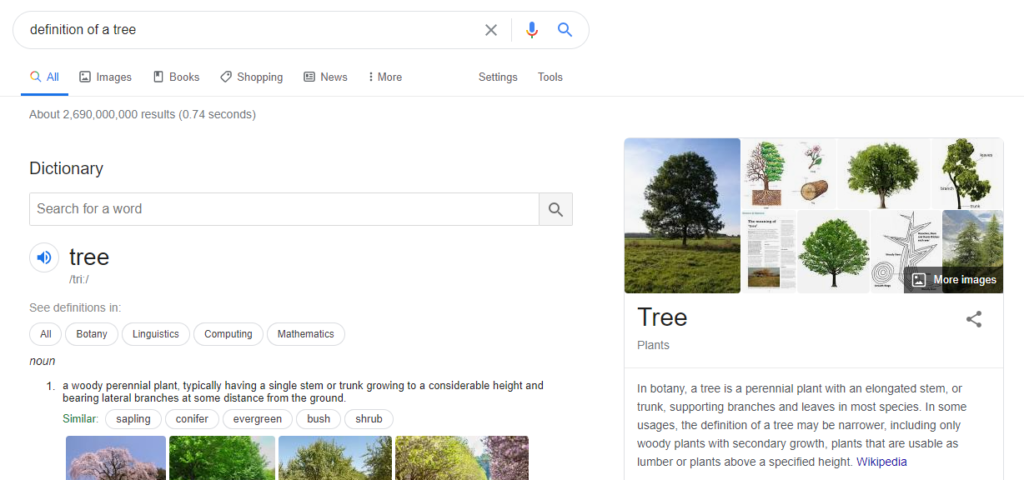 You know the definition is still being discussed if they use words like 'some' and 'typically'.
Why is a tree so hard to define? Show a 3-year-old a picture of a tree, and they can tell you what it is. So why is there no single definition for a tree? And if there isn't, then is a palm a tree?
There are already articles out there detailing the differences between palms, hardwoods, and conifers. So let's not do that.
Instead, to answer that question, let us begin with a story.
Source: Austin Public Library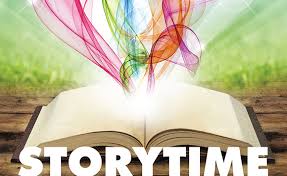 Time to flex the imagination.
A long long time ago, there were plants. This was such a long time ago, that flowers did not yet exist, and neither did humans. In fact, those silly apes won't show up on Earth for millions of years.
Monocotyledon, or Monocot, was one of these ancient plants, and it had a marvelous idea. It would wrap its seeds up in a bag of supplies. It wanted to help its children grow up. Kind of like how human parents use their resources to give their children a head start.
Source: Verywellfamily
Look at that, my kid is sooo smart.
Its cousin, Dicotyledon, or Dicot, was another ancient plant who had the same idea. But instead of wrapping their seeds up in one bag of supplies, Dicot would give its seeds TWO bag of supplies. Kind of like how some human parents see their nieces and nephews score well in exams, then immediately send their 'underperforming' kids to more tuition.
Source: The Straits Times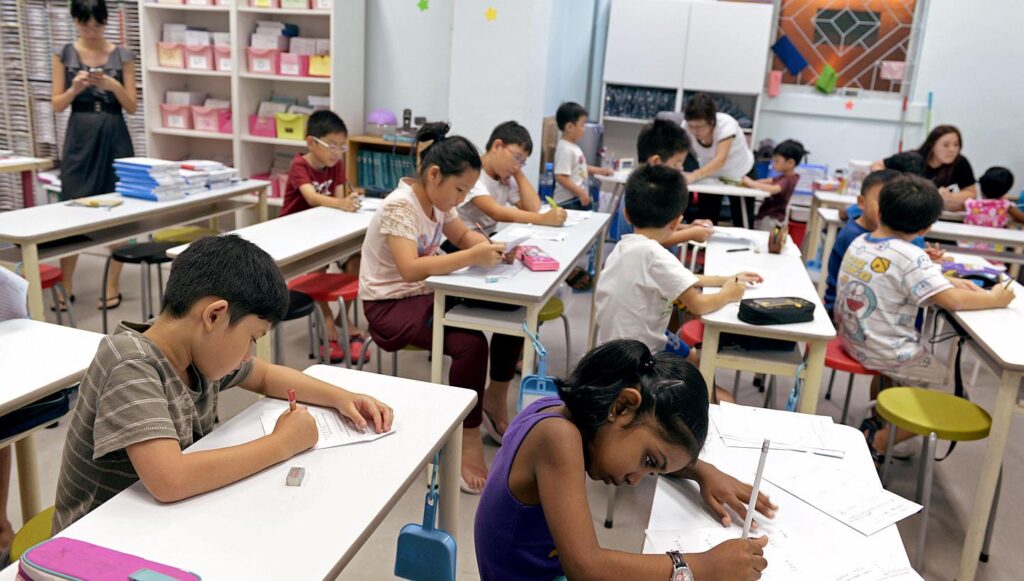 Your cousin got A+ for all subjects, you better do the same.
But like all living things, their children would eventually need to survive on their own, and produce the next generation. And since the children of Monocot and Dicot were plants, they needed sunlight to create food through photosynthesis.
To get this precious sunlight, some would send runners along the ground to cover a large area. Some would avoid the crowded forests, adapting instead to harsh environments, like the deserts, or the seas. Some would grow on other plants, and forgo the need to start from the ground, but also give up the rich nutrients that could be found in it.
The ways in which the children of Monocot and Dicot used to get sunlight is impressive. But the most impressive of all, are the ones who reached for the heavens.
Source: Amazon River Cruises

You've got to reach for the stars.
Tall woody stems, stood defiant against wind and rain. Leaves, high above the ground, drank in the sunlight, while roots grew strong, to support their weight against gravity's uncompromising force.
The children of Monocot and Dicot were successful in using this strategy. They grew, trying to shade each other out, only to turn around and find other plants – whose parents had not gifted them head start supplies – the Conifers, the Cycads, and the Ginkos, were already there waiting for them.
Source: Britannica
Oh hey, look at the new plants, aren't they cute? Now give us your lunch money.
These old ones were also using this technique, millions of years before Monocot and Dicot had even existed.
In fact, this was such a good strategy, that all these different, distantly related plants looked the same to the silly humanoid apes when they finally showed up. (For the nerds out there: It's called convergent evolution)
The silly humans called them all trees.
Source: NParks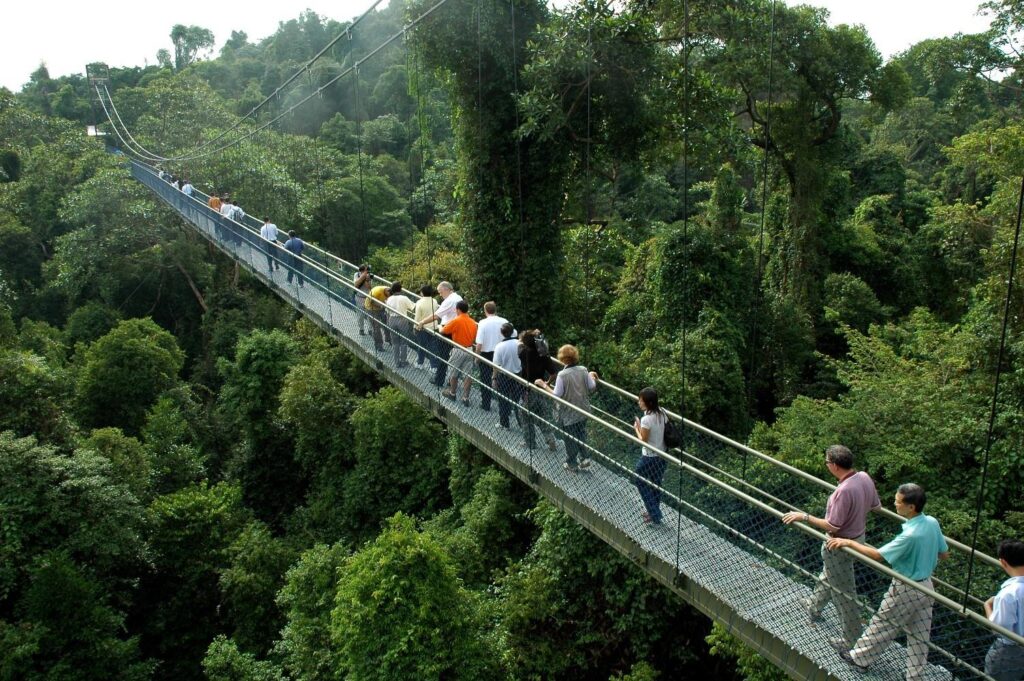 It all looks green to me. The big ones are called trees ok? Ok.
Much later, the humans looked at one, teeny tiny group of Monocot's children, who looked like each other, and called them palms.
It would take many generations of humans after that, before they finally figure out that the palms were about as closely related to Dicot's children, as dogs are to humans.
Source: Wikipedia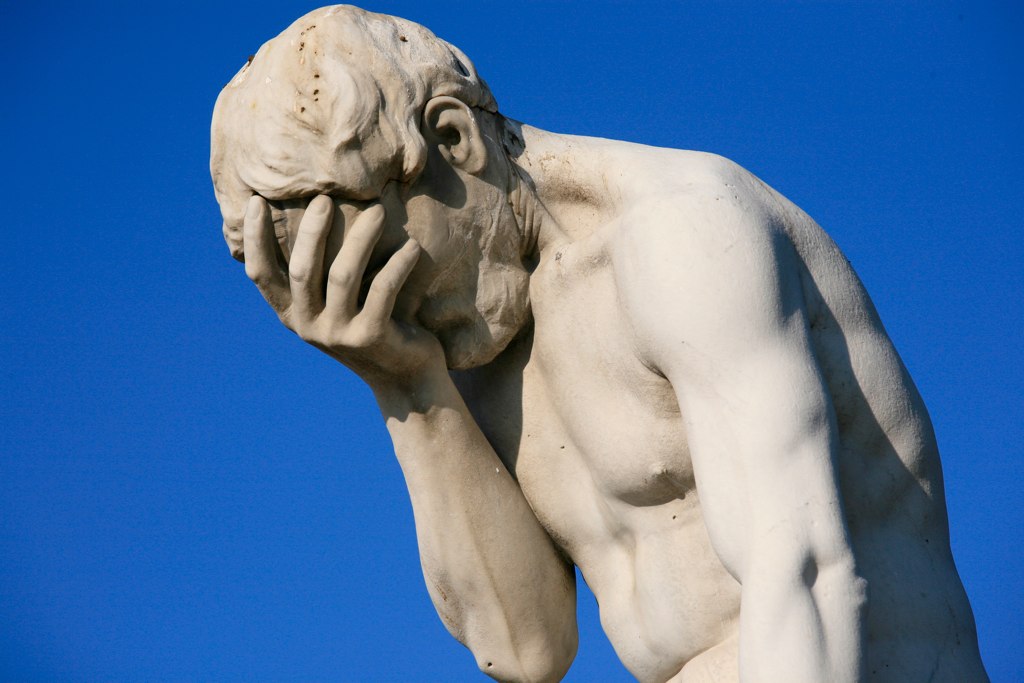 Getting things wrong. The #1 human activity.
By this time, the humans had been using the words 'trees' and 'palms' for so long, that the newer discoveries did not fit the old meanings. And so the humans argued. Trying to fit their new findings into boxes that were never meant to take them.
The definition of a tree is such a box.
A layman would not mind it being a big box. Taking in all of the hardwoods, palms, and conifers.
Source: The Navage Patch
Yup, that totally fits in the tree box.
Others, mainly botanists, see this as illogical.
It would be like throwing humans, dogs, and chickens all into the same box, because they all lived on a farm. When really, the humans should go with the chimpanzees, the dogs with the wolves, and the chickens with the ostriches.
You would have to take the farm box apart just to re-sort the contents into boxes that made more sense, like primates, canines, and birds.
Source: Staten Island Advance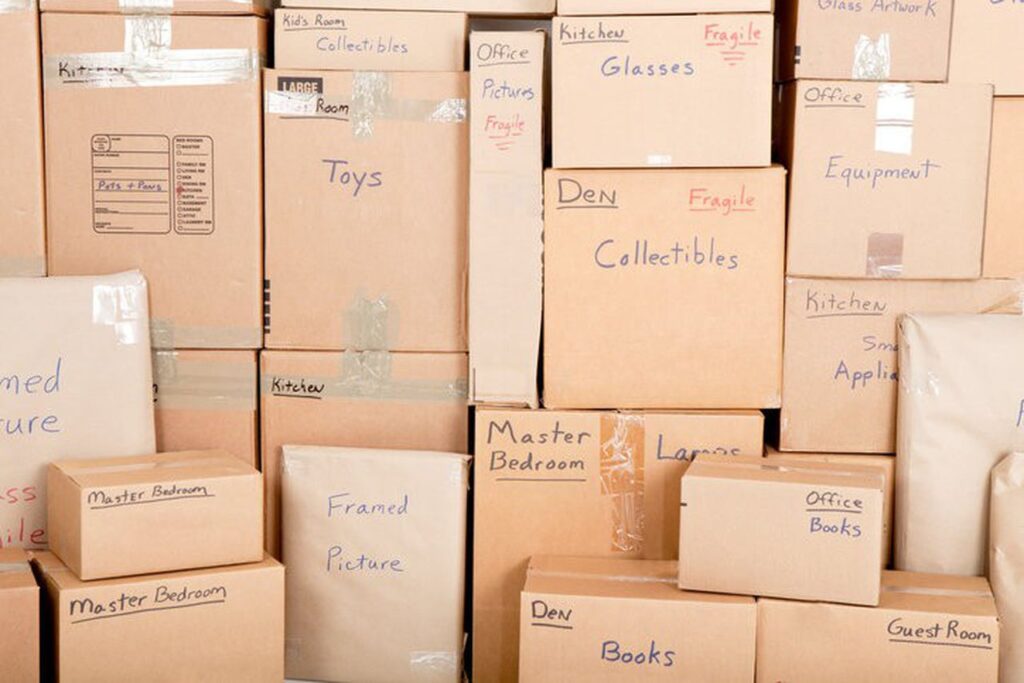 Sorting stuff. The #2 human activity, right after getting things wrong. Bonus points for doing both at the same time.
The tree box, like the farm box, does not fit neatly into other boxes. The botanists want the tree box to be smaller and more useful, and so they are discussing the size of the box, trying to convince everybody else to use the newer, more useful box.
That is what we are seeing when we search, "definition of a tree".
So is a palm a tree? If you are a layman, or even a practicing arborist, then sure. A palm is a tree.
But if you want to jump into the fray with the botanists, or look smart in front of your friends, then for the reason stated above, the answer is… no, it's more complicated than that.
Author bio
Eddie is an unapologetic tree hugger who writes in his free time. He lives and avoids work in Singapore, and owns precisely zero cats. He can be contacted at chewguanyu@gmail.com.