New [slaice]™technology by TEUFELBERGER
August 8, 2016 I 5:57 pm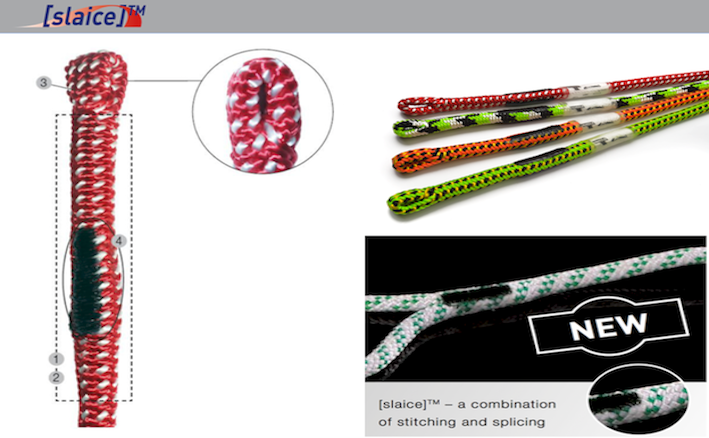 • Compact: several times smaller than conventional splice
• Flexible: ends are about as flexible as a rope
• Lightweight: reduced weight enhances safety for work in trees.
• Meets EN1891:1998A requirements
[slaice]™ is a patented, industrially manufactured connection developed by TEUFELBERGER.
The climbing rope is spliced AND stitched at termination to form a flexible eye, which means less bulk, easier handling and
facilitates its installation in a cambium saver. Seams protected with TREFEULBERGER's new resin-based protector [tnt].
Products now available! Please enquire for details.