BOA 30kN DUROLOCK
June 19, 2017 I 2:41 pm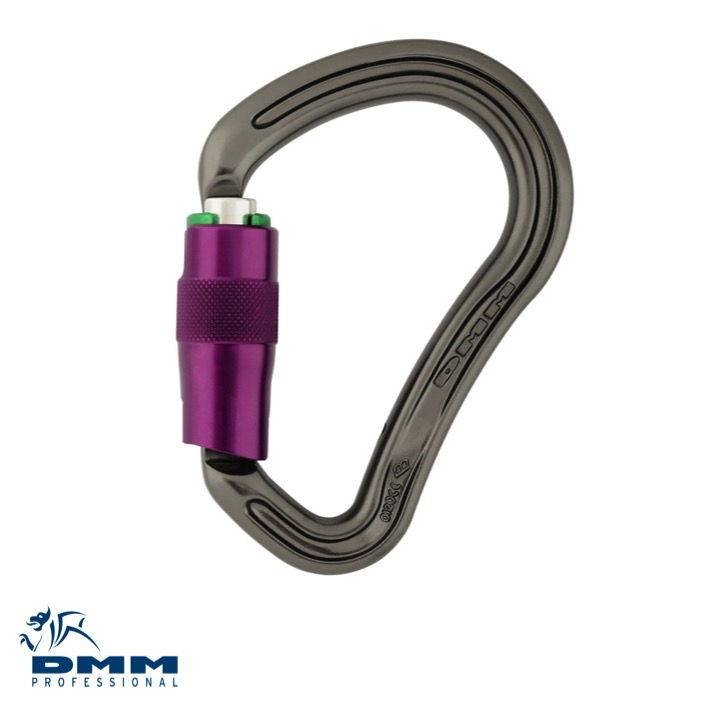 Oversized, yet still ergonomic and user-friendly, the Boa is ideally suited to applications where large connector volume and gate clearance are required. The large HMS shape allows for easy rotation of Italian hitches in tension rigging applications and the smooth curved internal form makes rotating the carabiner through attachment eyes simple.
The Durolock (Dual Rotor Lock) was designed to minimise the chances of accidental gate opening, and maximise levels of security. Its complex, yet easy to manipulate gate requires four distinct actions to open, and once released auto locks back to safe. It is perfect for complex/busy rigging applications.
The Boa Durolock from DMM was designed to reduce the possibility of accidental gate opening. The auto-locking gate requires four separate movements to open. This gate sequence is easily memorized and requires no extra thought for the climber. The Durolock gate is perfect for life-support or loads that require extra security.
Features
Anti roll out Durolock (Patented) locking mechanism gives extra security when used in close proximity with moving ropes
Approved to EN362:2004/B
30kN Breaking load
Large HMS shape provides increased internal volume and gate clearance
I-Beam section for increased strength to weight ratio
Keylock clean nose for snag free connection
Hot forged and fully heat treated aluminium for lightness and maximum strength
Anodised to BS EN 7599:2010 AA10
Sealed for corrosion protection
Manufactured:  Wales