REVOLVER LOCKSAFE
June 19, 2017 I 2:24 pm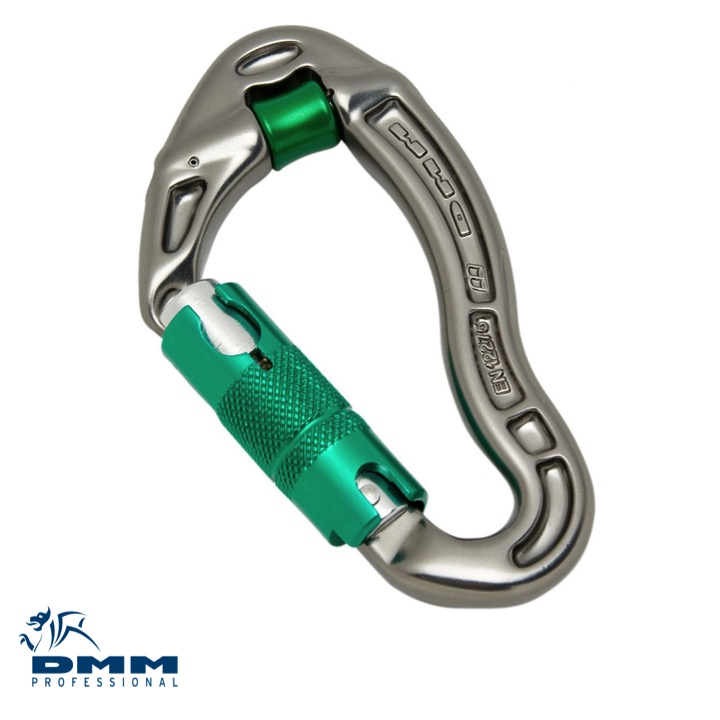 The Revolver with a Locksafe gate forms a neat 'semi-captive' interface with many of our treecare components such as our Rigging Hubs and Anchor Rings. This limits the risk of the connector from flipping over or cross loading, making them indispensable in remote or fixed rescue systems.
The DMM Revolver is a unique alloy carabiner with a built in roller. It is a versatile piece of equipment useful for rigging and rescue especially where weight saving is desirable. This lightweight, high strength carabiner can be used for a variety of uses including clipping horizontal lines, hauling chain saws, deviating running ropes, and lightweight haul or rescue systems.
The classic triple-action, locking mechanism. The Locksafe is almost as simple to use as the Kwiklock, requiring just one extra push-up action of the barrel before the twist, but when locked gives even better protection from accidental opening. This is especially important in situations requiring complex, rope-running systems. A rope under tension may run transversely over other locking mechanisms exposing them to the risk of unlocking. The addition of the third required action dramatically reduces the likelihood of the same rope opening the Locksafe.Top Tip: Keep all Locksafes clean and properly maintained to increase longevity in use.
Features
Unique pulley wheel design locking biner
Strong and lightweight I-Beam construction
Shrouded nose to reduce snagging
Available with Screwgate, Quicklock and Locksafe locking systems