TEUFELBERGER TREEMOTION STANDARD HARNESS
August 2, 2016 I 10:59 am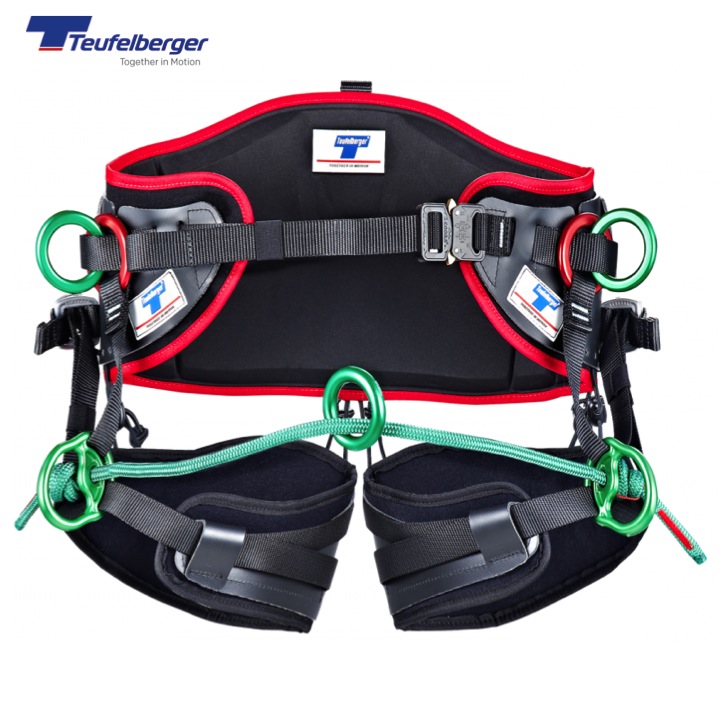 The Teufelberger TreeMotion Standard Harness is lightweight and infinitely adjustable. Can be adjusted to suit almost all sizes. And it supports the widest range of tree climbing techniques and moves. Removable and washable padding, lightweight low profile snaps on the waist and leg, easy adjustable bridge, six Caritool positions including on the leg straps (and over 100 other tool position possibilities to choose from), two heavy duty and vertically adjustable cord loops, first aid kit position with two cinch straps in the lumber area, load bearing chainsaw ring and double D-rings to disperse the weight.
Saddle Sizing
1 size only
Waist: 30-38"
Thigh: 28-32"
Additional Features
Lightweight
Weighs 4.6 lb
Comfortable
Fully customizable
Quick-connect buckles
PPE Rated Rear Ring.
COMFORT Back Padding as standard.
Safety Stitched ends on Rope Bridge.
Rated lower D rings
Rated to 120kg up from 100kg.
Certified Standards: EN 358/813, ANSI Z133-2012.