TEUFELBERGER TREEMOTION SUPER LIGHT HARNESS
August 2, 2016 I 1:35 pm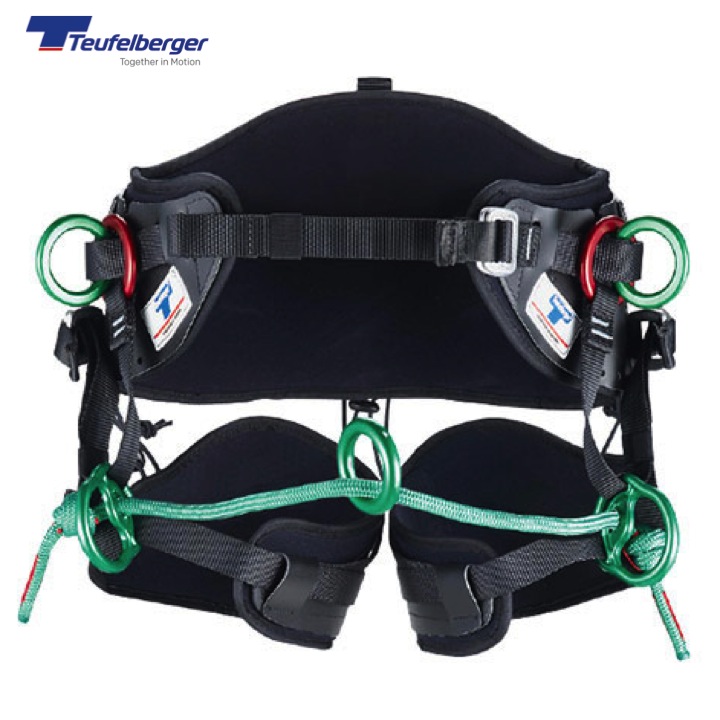 The Teufelberger TreeMotionSuper Light Harness is the light version of the popular treeMOTION harness.
The Super Light (S.Light) version of the well-liked TreeMOTION harness is a new product made by TEUFELBERGER in collaboration with the Treemagineers.
The S.light has also been tested to 120 kg and features the safety seams at the ends of the rope bridge. The rear ring on this harness model continues to be red and is thus only suited to attach gear.The thinner material and the lighter readjusting buckles make this harness extremely lightweight and, as a result, suited for tasks that require repeated ascending and descending. It adapts perfectly to your body and does not interfere with your climbing. Its wearers can count on getting the usual high quality and comfort.
Saddle Sizing 
1 Size fits all
Hip circumference [cm]: 76-91
Hip circumference [inch]: 30-36
Leg circumference [mm]: 52-66
Leg circumference [inch]: 20.5-26
Additional Features
Weight: 2kg, 4.4lbs
Color: Black/Green
Lightweight
Comfortable
Fully customizable
Quick-connect buckles
Lighter, less expensive version of the world's most popular tree saddle
EU-RL 89/686/EWG for PPE, in dependence on EN 813 and EN 358.
ANSI Z133.1 201