VAULT LOCKGATE
June 19, 2017 I 4:19 pm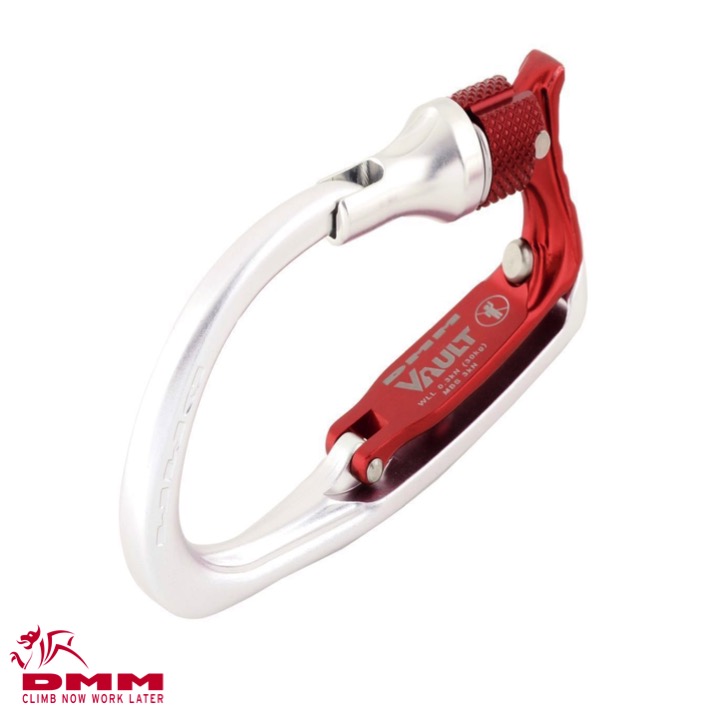 Strength, security and ease of use are the hallmarks of the Vault. The two-part construction allows customised user installation in a variety of ways, from harnesses, to kit bags, to vehicles and many other possibilities.
Once secured in place with the Allen bolt, the Vault is readily accessable for all of your gear storage, organisation and transport needs.
The locking option provides even greater security for your kit. The unique gate design allows you
to select between Open and Manually Locked, providing adaptable handling for a range of situations.
Features
Product Code: A552
Safe, strong and secure
Low profile nose minimises hook-ups
User installable
Available in Wiregate and Locking Gate
Low profile locking mechanism does not affect clipping
Manual Handling: 23kg
Total Max Load TBC
Weight: 61g
Gate opening: 23mm
Max webbing size: 45 x 3mm  2.5mm
Safe, strong and secure racking for ice screws and tools
Low profile nose minimises hook-ups
Compatible with most climbing harnesses featuring ice clipper slots
Max webbing size: 45 x 3mm
WLL 0.3kN – Not PPE
User installable – flat bladed screwdriver required